How to Master The Cocktail Dress Code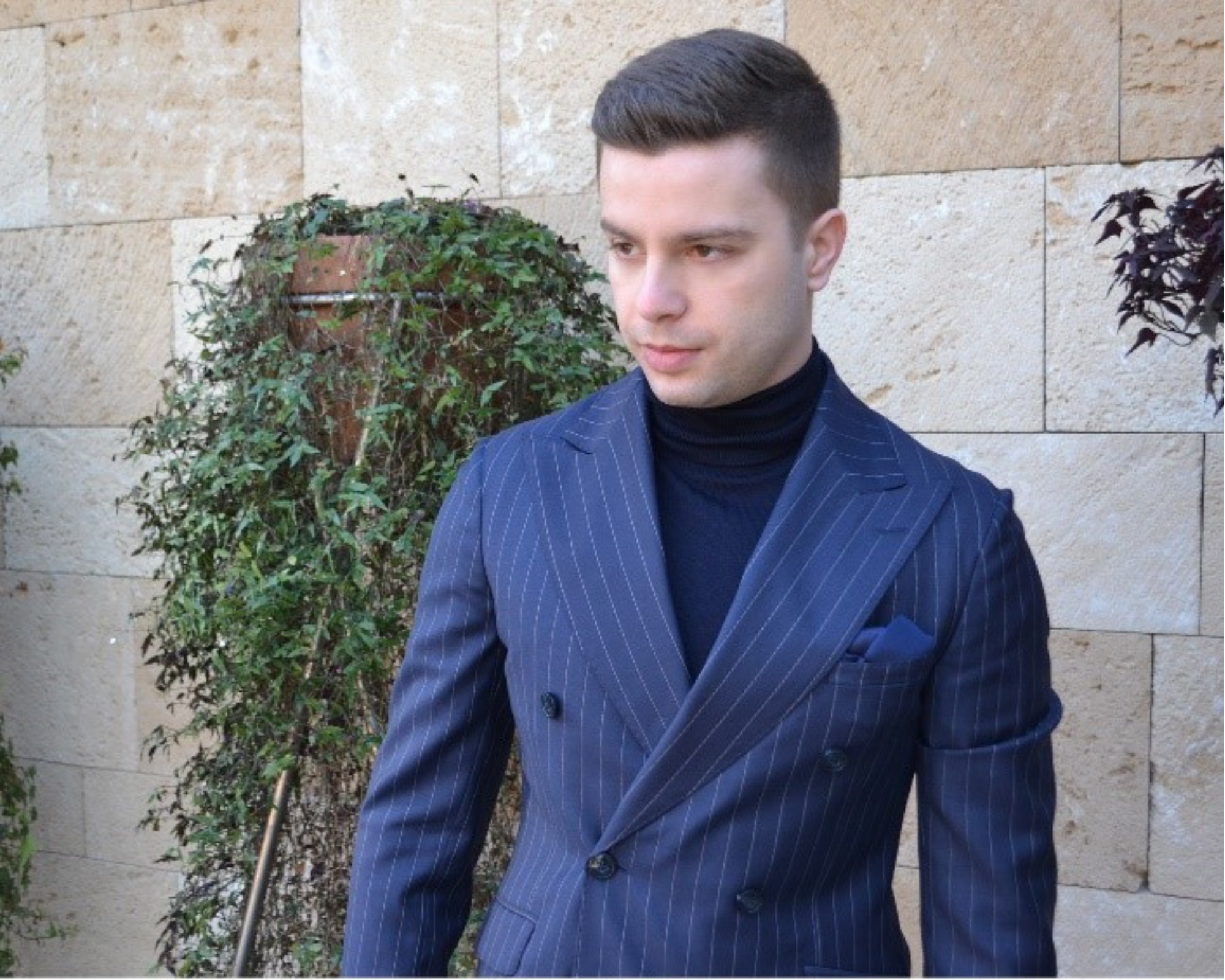 What exactly is required for cocktail attire in 2022? two years of quarantine has certainly created a haze regarding what we used to wear to these functions. Cocktail attire exists in the fringe between black tie/smart casual space, so the dress code is much more simple than you may imagine. The broad space of what is acceptable for a cocktail event in 2022 plays in your advantage, as you will have plenty of leeway to dress according to your personal style.
Conservative guests will choose the traditional windowpane or stripe blazer, matched with solid coloured chinos followed by leather shoes for men (Derby, Oxford or Chelsea).
The Jacket
As a benchmark of how NOT to dress, steer clear at all times from a dark suit, white shirt and solid colour tie (you don't want to dress corporate, as if you're heading into the office).
Cocktail appropriateness is anything you own in your wardrobe you feel is too loud for a business suit. A double or single-breasted sports jacket/coat that is too bold for work attire is a great addition, if you don't own a sports jacket or aren't happy with how any fit off the rack then a made to measure jacket or suit is a great option. A made to measure suit is custom made to your body shape and style of your preference, everyone should at least own one made to measure suit, they are immune to imitation or mass production (which holds luxury and its finesse). If made to measure suiting is a bit pricey to order more than once for your wardrobe over time, then be sure to choose a style and fabric that is versatile and you will wear more than once.
⧪⧪⧪⧪⧪  TOP PICKS  ⧪⧪⧪⧪⧪
| | | | |
| --- | --- | --- | --- |
| FRANCESCO TOME W20FT-9 GRASS JACKET | VINCENT & FRANKS VFFJJ949 BROWN-NAVY JACKET | FRANCESCO TOME W20FT-9 BROWN JACKET | VINCENT & FRANKS VFFJJ952 BROWN-NATURAL FLECK JACKET) |
The Shirt
A funky dress shirt with a pattern that is left-field of your choice is most likely your winner. A polo shirt is also an option, preferably merino wool as opposed to your standard wool to avoid looking too casual.
Other than that, beautiful collard shirts with a nice geometric or floral print is always the best choice. The shirt must contain character, and most importantly it should rub off from your character – so be personal when deciding which shirts is you.
⧪⧪⧪⧪⧪  TOP PICKS  ⧪⧪⧪⧪⧪
| | | | |
| --- | --- | --- | --- |
| VINCENT & FRANKS S183638123B PURPLE LIBERTY PRINT SLIM SC SHIRT | VINCENT & FRANKS W20193 CREAM ROLL NECK / POLO NECK | VINCENT & FRANKS W20193 CHARCOAL ROLL NECK / POLO NECK | VINCENT & FRANKS S193639108C WATER GREEN LIBERTY PRINT SLIM SC SHIRT |
The Trousers
The trousers are a key element to your outfit, meaning your outfit should look great even when your jacket is off and you're on the dance floor busting out some moves. To your surprise jeans are a considerable option, as long as they are tailored to perfection and are dark denim. Alternatively, a safe choice is a pair of tailored chinos, if your function is during the warmer season, then a cream/beige colour is the perfect choice, in colder climates opt for dark navy or black.
⧪⧪⧪⧪⧪  TOP PICKS  ⧪⧪⧪⧪⧪
| | | | |
| --- | --- | --- | --- |
| VINCENT & FRANKS S197558GD NAVY STRETCH CHINOS | VINCENT & FRANKS S197641 SLIM GREY LINEN TROUSER | VINCENT & FRANKS S19818067 MULTI CHECK SLIM TROUSER | VINCENT & FRANKS W17VFW BROWN SKINNY TROUSER |
Footwear
As far as what footwear for men goes, a pair of leather derbies or oxfords are an excellent choice, or a beautiful pair of suede Chelsea boots, Chelsea boots versatility complement virtually all outfits which are in the formal-casual space.
⧪⧪⧪⧪⧪  TOP PICKS  ⧪⧪⧪⧪⧪
| | | | |
| --- | --- | --- | --- |
| VINCENT & FRANKS VFW20BB BLACK LEATHER DERBY BOOT | VINCENT & FRANKS VFS20 LACE BLACK DERBY SHOE | VINCENT & FRANKS S18VFBKT BLACK DERBY SHOE | VINCENT & FRANKS VFS20 CHLSEA BROWN BOOT |
Alternatives
If you've exhausted all your wardrobe options and feel like you have past the basics of intermediate menswear. Then consider the luxury of getting made a bespoke jacket specially for you, a bespoke jacket or suit will eliminate all the problems you have with how an off the rack fits.
Bespoke is tailored from your body and is designed to perfectly fit your body posture with no crease or misshape, using superior materials to bring the best finished product to life with the fabric  and style of your choice.
Now that you know everything there is to know on what you should be wearing to a cocktail function, we hope you enjoyed this read and used this knowledge to look your absolute best.
VF would love to hear from you and see what your choice was!
DM us or tag us in your post!
Your journey, tailored by us.
VF