Established in 2001, VF Menswear has been setting very high standards of bespoke tailoring with over 100 years of combined experience between the master tailor and stylist. As a family-run business, we're proud to offer a service that goes above and beyond your ordinary tailoring. Our philosophy is to ensure the creation process is flawless and we carry each of our creations close to heart and treat them all with equal importance as we understand we are creating a lifelong memory for the client whether it will be business their wedding or something else very special. Which is why we welcome you to the Franckino Sartoria bespoke label is the testament of traditional craftsmanship and quality; handmade and measured by hand on your body, these garments are crafted to compliment your posture and natural tones.
Process in making our Bespoke Suits
On average, to draft the master pattern and cut the suit requires over a day without interruptions. From start to finish, anything from over 70 hours and over 4500 hand stitches go into making a bespoke suit.To this day, age old techniques dating back hundreds of years are used to make genuine bespoke suits. Although styles and fashion changes, the method remains the same. Starting from scratch, your measurements and posture is taken by our maestro Francesco then drafted onto brown paper using a setsquare, tape measure, chalk and a very good eye. Your suit is then cut and a basted fitting is created, once you try your basted fitting, the garment is pined and checked over for fit and style before your basted fitting is ripped down to its individual pieces, re-cut and any final adjustments are made. The end result is your one-of-a-kind Bespoke suit.
*Lead time 6-8 weeks*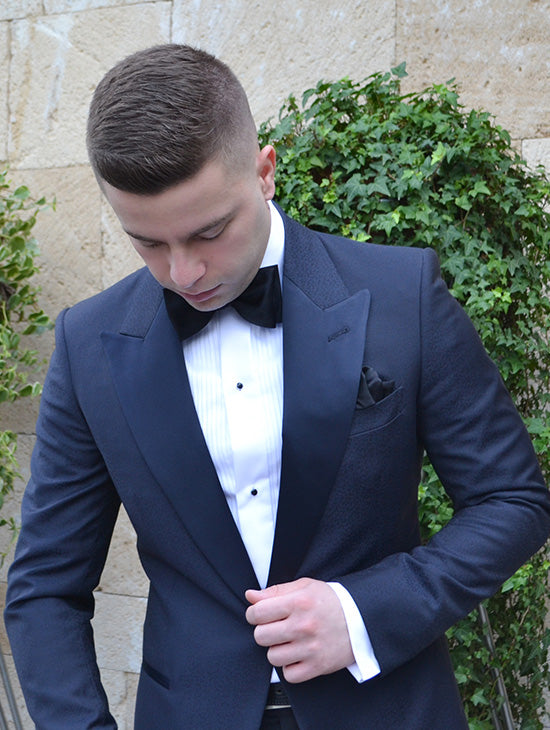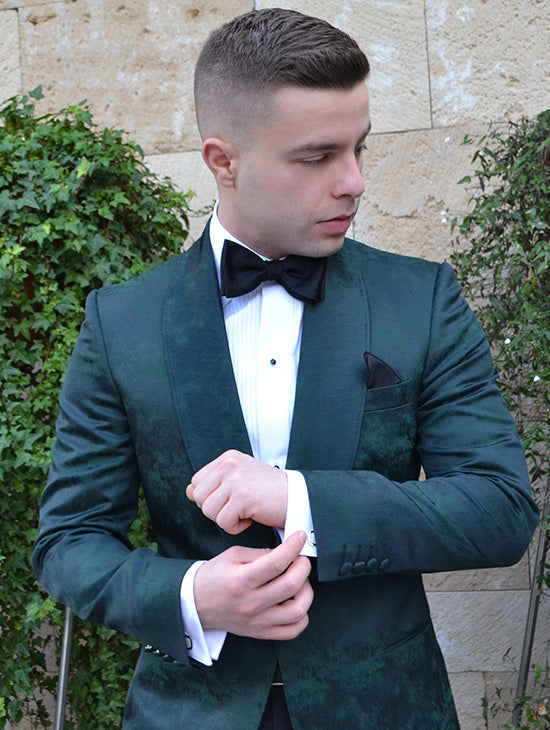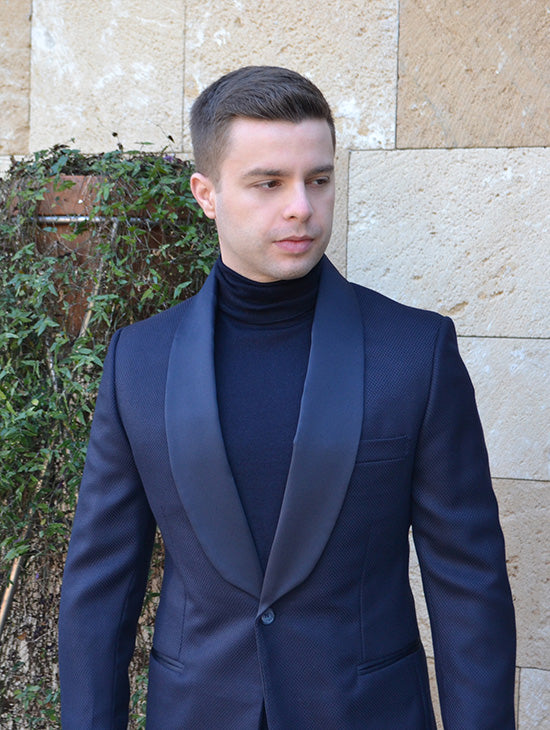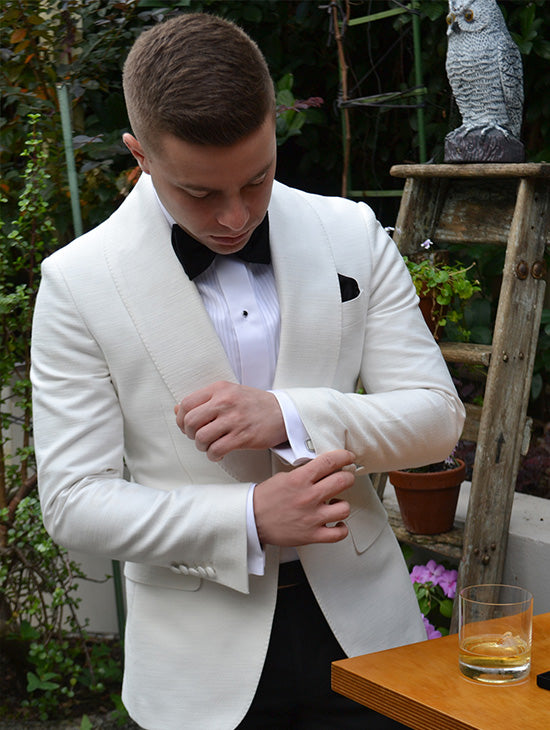 We have the best bespoke tailor in Sydney crafting the most luxurious bespoke suits in Sydney. Although it's more intricate, here is a quick breakdown explaining why and to give you a better understanding of the detail and exceptional quality components that go into creating your bespoke tailored suit without cutting any corners:
The Body Canvas:
After the fabric, the body canvas is one of the most important components in making your bespoke suit jacket, that's why we only use canvas made from the finest wool horse or camel hair available that we import directly from England. The canvas is used to construct the front upper body chest area on a ½ canvas suit jacket or full front body area for a full canvas suit jacket. We only use the softest, lightest weight canvas on the market for a more luxurious feel.
The lapel Roll:
The fall and curl of the lapel downwards from the break (fold) of the collar to the designated button. The term 'roll' applies to a softer lapel finish. All our lapels are made with our imported English horse hair canvas. Some bespoke tailors will use cheap canvas or only use canvas on the body but will not use stitched canvas on the lapel, opting to use fusing "Glue" to bring their cost down. What's the point of making a handmade Bespoke suit when you don't have a genuine canvas constructed lapel giving you jacket that luxurious look, with a handmade bespoke lapel roll.
The Lapthair:
Made from horse hair that we import directly from England it's a very stiff and course fabric. It is these characteristics that help to keep shape to the chest of a bespoke jacket.
The Domette:
A breast felt, mainly made from cotton, this is the final part in the construction of the chest, which also gives the coat a soft feel.
The Collar Canvas & Under Collar Melton: Made from stiff linen and wool blend that we import directly from England. Which can be visible if you were to lift the collar up, this is used to form the shaping of the one-piece collar to construct the collar, this is always cut on the bias to help stretch and go round the collar without the collar puckering up. Only craft tailors are able to shrink and shape the collar.
The Shoulder Pads:
Made with cotton & viscose that we import directly from England and come in a variety of thicknesses, the client's shape will determine what thickness of shoulder pad is used. For instance, someone with square shoulders would require a thin pad, whereas someone with sloping shoulders would require a thicker pad to add shape, but we try to use the thinner shoulder pads for suits and the thicker for coats.
The Fabrics:
We only uses some of the best luxury fabrics in the world from mills like Ermenegildo Zegna Cloth, Lanificio Cerruti 1881, Holland & Sherry Savile Row London, Drago Lanificio in Biella, Reda 1865, Carnet of Como, Dormeuil Cloth & more, then combined with the best natural trimmings from one of the world's best interlining & trimming merchants in Bernstein & Banleys from the UK.