Whether you're wondering what to wear in the office, or your social calendar is booked with formal occasions for business or pleasure purposes, then made to measure suits will definitely qualify you as someone who holds a high regard for their appearance and style. A made to measure suit has a unique, empowering feel as it sits snugly against your body. It will make you stand taller, feel slimmer with class and style that no off the rack suit could ever provide. Frequently the terms made to measure and bespoke have been used interchangeably in the fashion industry, but this is misleading for the customer wishing to purchase a made to measure. Although they both provide a personal experience for the suit owner, they're different types of services. As a rule of thumb for bespoke, the term means that the suit has been cut specially for you, using a one of a kind pattern drafted on brown paper based on your body and posture, bespoke is more costly because of the number of hours, fabrics used, and most of the work is usually hand-made and manually sewn.

Whereas made to measure will provide the luxury of completely customising and designing a suit of your choice from an existing block (basically a pattern that already exists). This suit is then crafted in one of our overseas factories "that we work with" by professional Tailors and Stylists (your choice of Europe or in Asia depending on your budget)
"Please note not all styles or fabrics are available in both factories"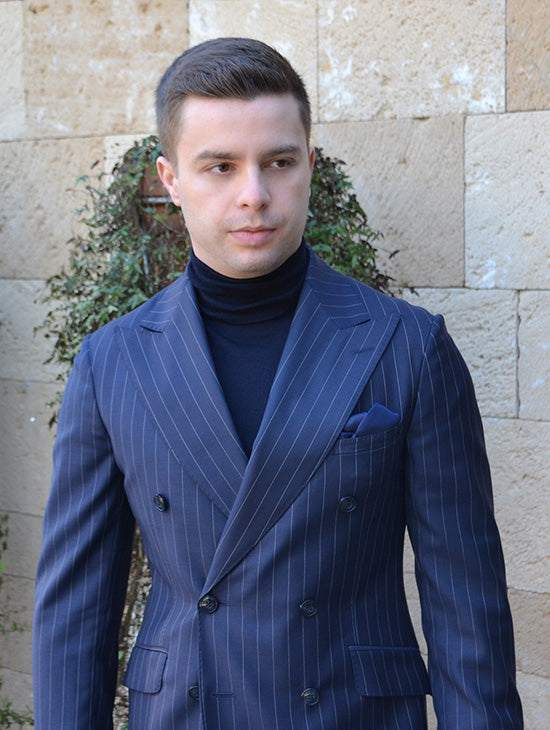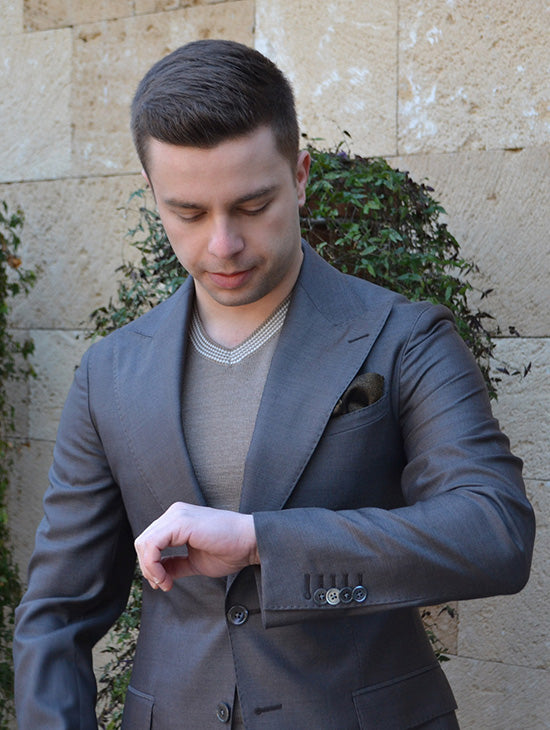 For premium quality custom-made suits, please see below the styles and services VF Menswear can offer:
On average our artisanal manufacturing process for made to measure suiting takes from 6 to 8 weeks depending on cloth availability and season.
½ or full canvas with canvas lapel or ½ canvas with padded lapel construction for a softer feel.
Vast style options include Single Breasted 1, 2, 2 ½ & 3 button fastening, double breasted, shawl collar, notch or peak lapel, slanting or straight pockets, side, centre or no vents.
Single - or double-breasted style waistcoat with or without lapels / with or without back strap!
Contrast button holes, outside pocket jets and collar
Horn, mother of pearl buttons and more.
Choice of colourful plain lining or fancy patterns & images.
Number of shop visits: 2-3
Choice of selected in house fabrics from Loro Piana, Scabal, Vitale Barberis Canonico, Drago, Cerruti, Penteadora, Duca Visconti, Gilmore & Hedges, Holland & Sherry, Reda, Guabello, Lanificio di pray, Fratelli Tallia Delfino, Dormeuil, Ferla,

Pontoglio, 

Redaelli, Marlane and many others.