In our Bespoke or Made to Measure offerings we focus on creating one-of-a-kind groom suit tailored to your personal style and taste or you can also choose from one of our ready to wear offerings as well.
It's one of many important decisions in the run up to your big day, and our vast experience over many decades allows us to provide a smooth, enjoyable and rewarding experience. Whether you only have an idea on colour and fabric or need our stylist to guide you through the complete range, we are happy to help in any way. With any men's wedding suit, the aim is to best match the groom's personality, whilst perfectly coordinating with your wedding colour scheme, venue and theme.
For example: If your venue is rustic in character and set in the countryside during wintertime, earthy coloured themed would be a great choice. For a summer affair by the beach, a lightweight linen or cotton can deliver a style you can wear time and again. And finally, for a more formal affair, a classic neutral coloured tuxedo in a lightweight merino wool can deliver a style that will last the test of time, especially when looking at your wedding photos in 30 year's time. The end result is a beautifully crafted outfit that ensures you look your very best as you wait patiently at the altar.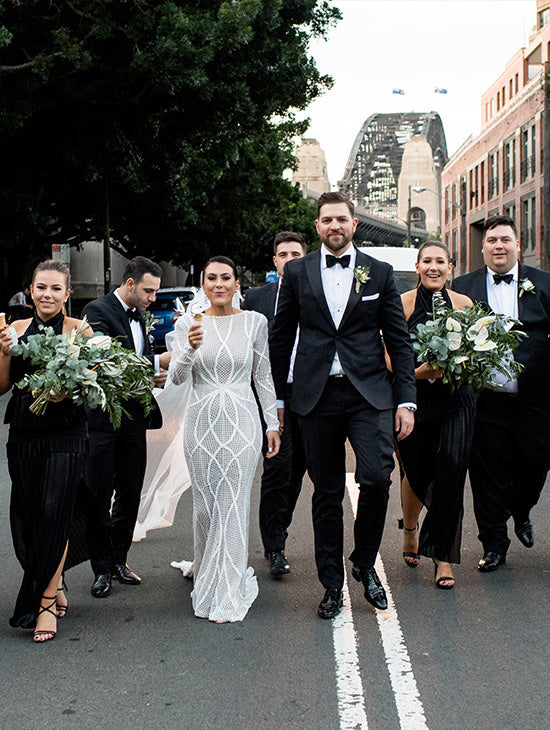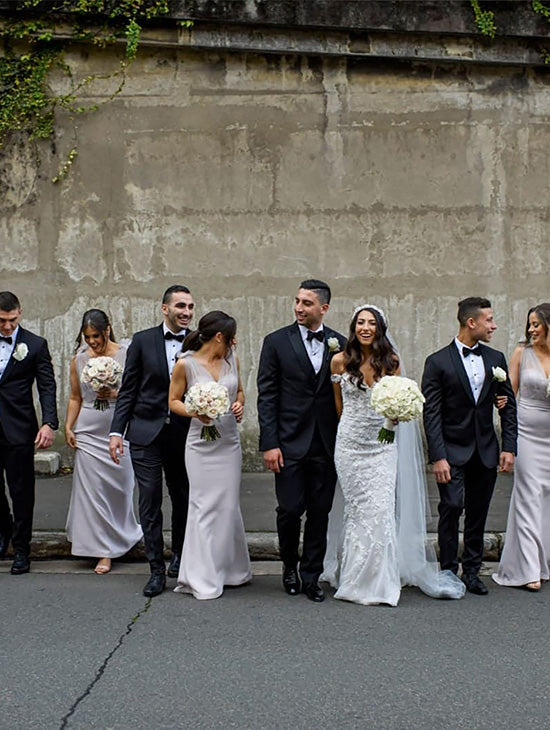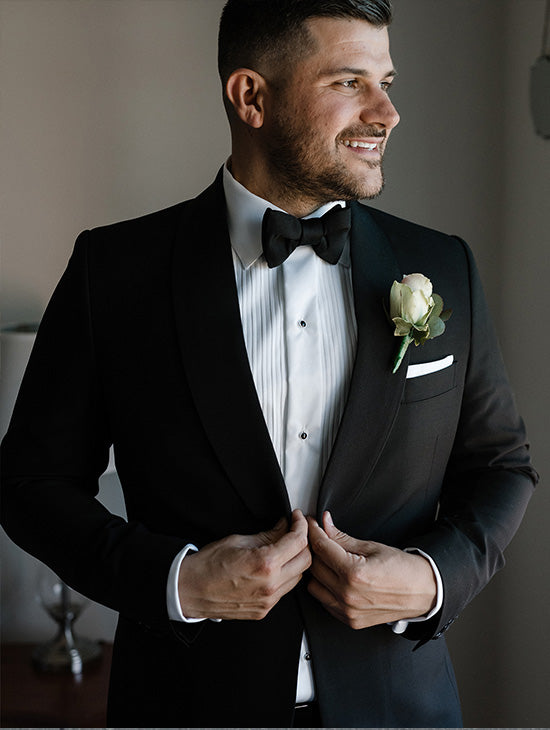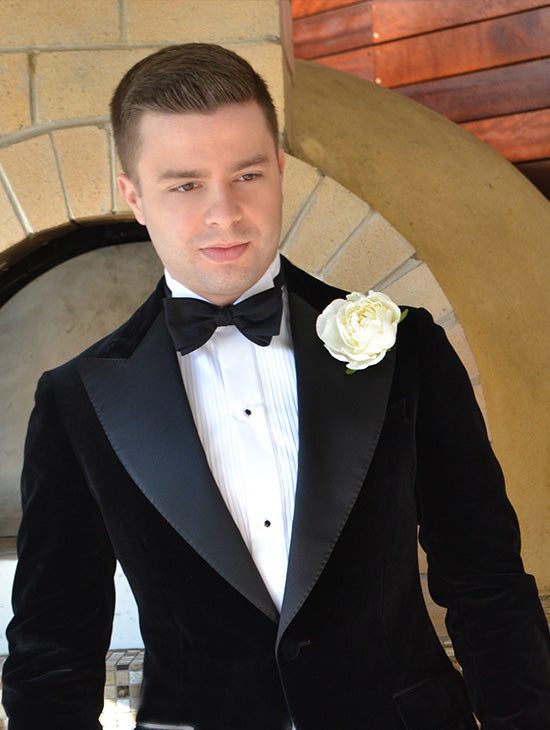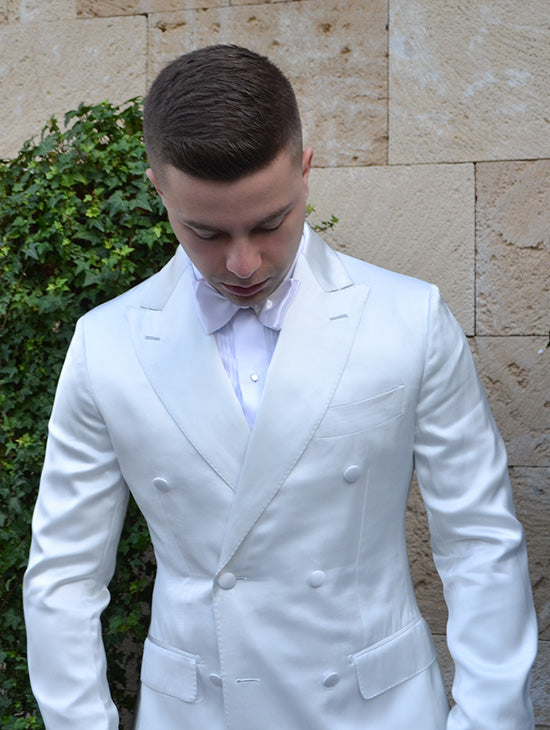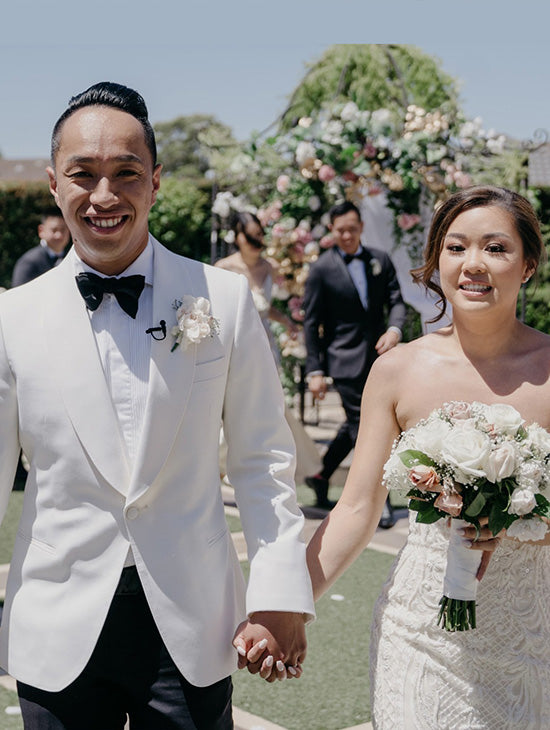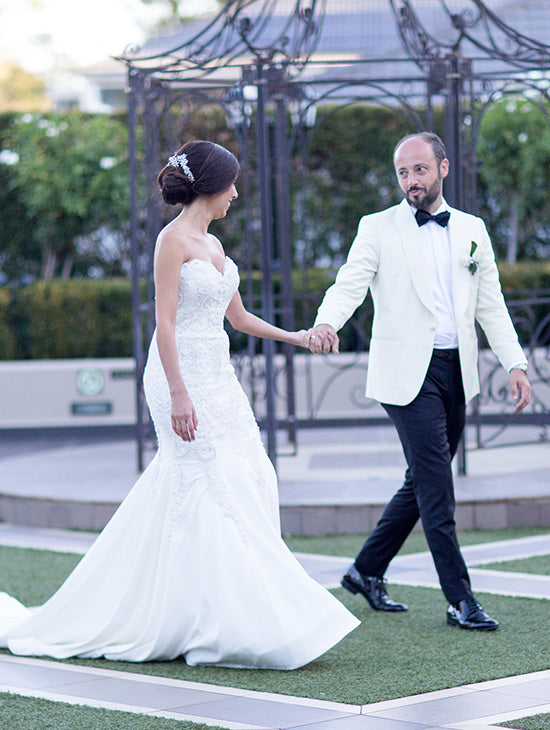 If you are after specific wedding suits for men, we believe we can offer the best wedding suits in Sydney. If you are after plain black wedding suit or a blue wedding suit or even something more exclusive, we can offer that through our made to measure & bespoke options; please see below the wedding services we offer: 
Ready to wear "Off the rack suits"
Bespoke & Made to Measure Suits.
Made to Measure Shirts. "By Eton of Sweden"
All garments pressed free of charge. "Including shirts"
Can service an entire bridal party. "Including father of the bride or groom"
Alteration services. "Using our in-house master tailor"
All garments named & hung in a breathable suit bag.
Our unparalleled understanding of our products.
Most important! Same person guides you through the process, from start to finish, not different stylists every time you have an appointment.