The Difference Between Bespoke, Made-to-measure, and Off-the-rack Suiting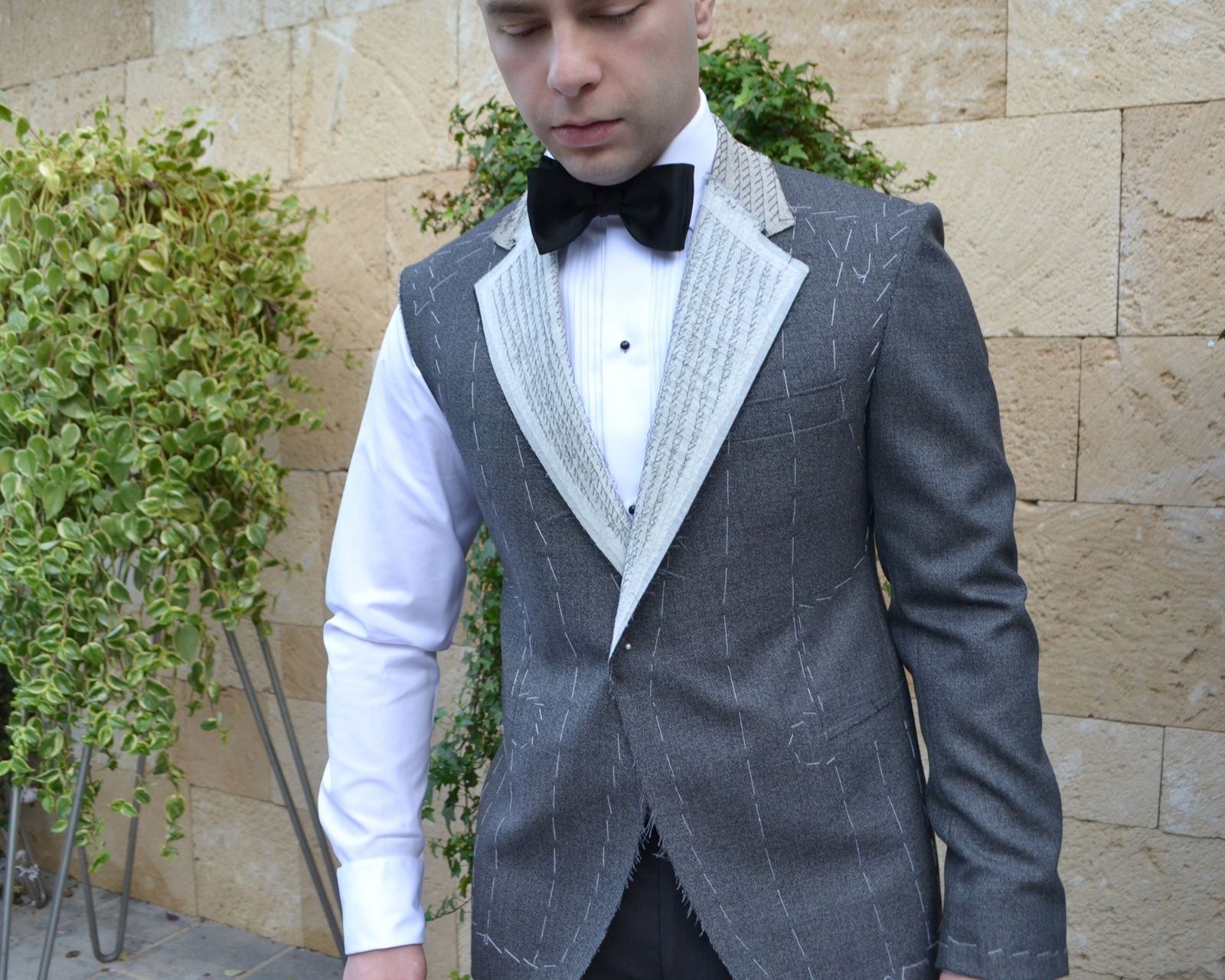 At VF Menswear, we offer a range of suiting options to suit any preference and budget. From bespoke to made-to-measure to off-the-rack, we have something for everyone. However, we understand that not everyone may be familiar with the differences between these suiting options. In this blog post, we'll explain the differences between bespoke, made-to-measure, and off-the-rack suiting so that you can make an informed decision when purchasing your next suit.
Bespoke Suiting
Bespoke suiting is the ultimate in customisation. The process involves creating a suit from scratch, starting with a personal consultation with our expert tailors. Measurements are taken, and the suit is crafted to your exact specifications. The result is a truly unique and one-of-a-kind suit that fits you like a glove. Our bespoke suiting service at VF Menswear uses the finest quality fabrics sourced from luxury European mills, and every suit is handcrafted in-house to ensure the highest level of quality.
Made-to-Measure Suiting
Made-to-measure suiting is a step down from bespoke but still offers a high level of customisation. With made-to-measure, we start with a pre-existing pattern and alter it to fit your measurements and preferences. This means that the suit is made specifically for you, but not entirely from scratch. At VF Menswear, our made-to-measure service also uses high-quality fabrics from luxury European mills, and every suit is handcrafted in-house to ensure a perfect fit and finish.
Off-the-Rack Suiting
Off-the-rack suiting is the most affordable option and is readily available for immediate purchase. These suits are mass-produced in standard sizes and are not customised to your measurements. While off-the-rack suiting may not offer the same level of customisation as bespoke or made-to-measure, it still provides a range of style and fabric options to choose from. At VF Menswear, we offer a range of off-the-rack suiting options made from premium fabrics and expertly tailored to ensure a good fit.
So, which suiting option is right for you? It ultimately depends on your budget and preferences. If you're looking for the ultimate in customisation and have the budget for it, then bespoke suiting may be the best option. If you're looking for a more affordable option that still provides a good fit, made-to-measure may be the way to go. And if you need a suit immediately and don't have the budget for bespoke or made-to-measure, off-the-rack suiting is a good option.
At VF Menswear, we offer all three suiting options to ensure that you can find the perfect suit for any occasion. Whether you're in need of a bespoke suit for your wedding day or a classic off-the-rack suit for work, we've got you covered. Visit us in-store or browse our collection online to see our range of suiting options.
Your journey, tailored by us,
VF