How Bespoke Suits stand the test of time?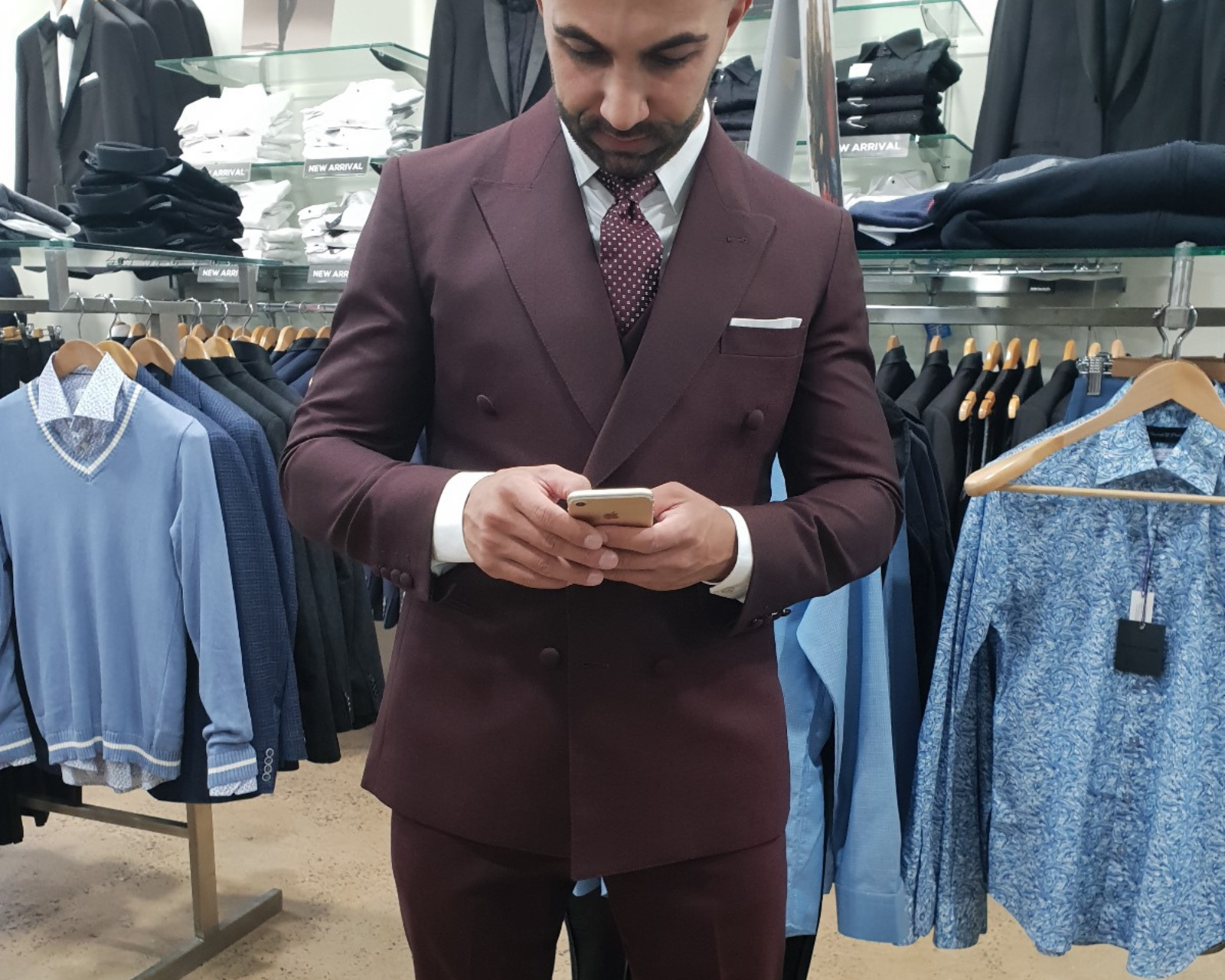 In a world of ever-changing fashion trends, one sartorial choice stands as an enduring symbol of timeless elegance and craftsmanship - bespoke suits. These exceptional garments are the epitome of sophistication, designed for the discerning gentleman who values not just fashion but also the art of tailoring. At VF Menswear, nestled in the heart of Liverpool, we take immense pride in creating bespoke suits that encapsulate the essence of individuality and have the staying power to endure the test of time.
Bespoke Suits: A Tradition of Uniqueness
Bespoke suits are not just articles of clothing; they are a celebration of individuality and a testament to the craft of tailoring. Unlike mass-produced off-the-rack suits that cater to the average consumer, bespoke suits are a true embodiment of personalization. Every element, from the choice of fabric and colour to lapel styles, buttons, and linings, is meticulously selected to align with the wearer's unique preferences and style.
We understand the draw of bespoke suits and their timeless charm at VF Menswear. Our dedication to providing high-quality, custom-made suits has solidified our status as an industry leader.
Quality Beyond Measure
Quality is the foundation upon which a bespoke suit's longevity is built. VF Menswear takes this principle to heart by meticulously selecting only the finest materials and fabrics for our suits. Our skilled tailors painstakingly handcraft each suit, ensuring that every detail is met with precision and care.
This commitment to quality not only guarantees a flawless fit but also endows the suit with the resilience to stand the test of time. Whether you wear your tailored suit to the office on a daily basis, to special occasions, or both, you can be confident that it will remain in pristine shape for many years to come.
The art of Self-Expression Personalization
Bespoke suits are what they are because of the unparalleled customization they offer. You start your path of self-expression when you buy a bespoke suit from VF Menswear. Each aspect of the suit serves as a canvas for your distinct style.
A Bespoke tailored suit fit is unrivalled, ensuring that it complements your figure and provides a level of comfort that is unrivalled by off-the-rack options. No more concerns about overly long sleeves or jackets that restrict your movements. With bespoke tailoring, you take control of every detail, ensuring that the final product is a true reflection of your individuality.
Style that Transcends Trends
In a world where fashion trends come and go, bespoke suits shine as a beacon of timeless style. They give you freedom from the ephemeral nature of fashion and enable you to express your identity through clothing that is always in style. Whether your preference leans towards the classic allure of a black suit, the versatility of a navy ensemble, or the bold statement of a unique pattern, bespoke tailoring ensures that your style remains forever relevant and sophisticated.
Furthermore, as the world becomes more aware of the issue of sustainable fashion, tailored suits provide a more environmentally friendly option. You may help reduce the environmental impact of rapid fashion by investing in high-quality, long-lasting clothing.
Tradition meets Innovation
At VF Menswear, we believe in merging the timeless tradition of bespoke tailoring with modern sensibilities. Creating a bespoke suit requires a process of careful measurement, multiple accessories, and craft positions refined over centuries. We combine this tradition with modern techniques and technology, ensuring that not only does your custom suit last longer but it evolves with ever-changing fashion trends.
The VF Menswear Experience
When you choose a bespoke suit from VF Menswear, you're not just buying; you're investing in the experience. Our boutique in Sydney offers a uniquely personalised journey from the moment you set foot in our doors. Our expert tailors work closely with you to ensure that your bespoke suit encapsulates your style and personality.
Conclusion
Bespoke suits exemplify everlasting elegance, originality, and craftsmanship. At VF Menswear, we are committed to crafting bespoke suits that not only last but also push the frontiers of self-expression. Our persistent commitment to quality, individuality, and the harmonic marriage of history and contemporary ensures that your bespoke suit is an investment in your wardrobe that will serve you faithfully for years to come. For those in Sydney, Australia, seeking the perfect bespoke suit, VF Menswear is your destination. Elevate your style, experience the uniqueness of a true bespoke suit, and make a sartorial statement that transcends time. Choose VF Menswear for bespoke suits that not only define your style but also stand as timeless works of art.
DM us or tag us in your post!
Your journey, tailored by us.
VF